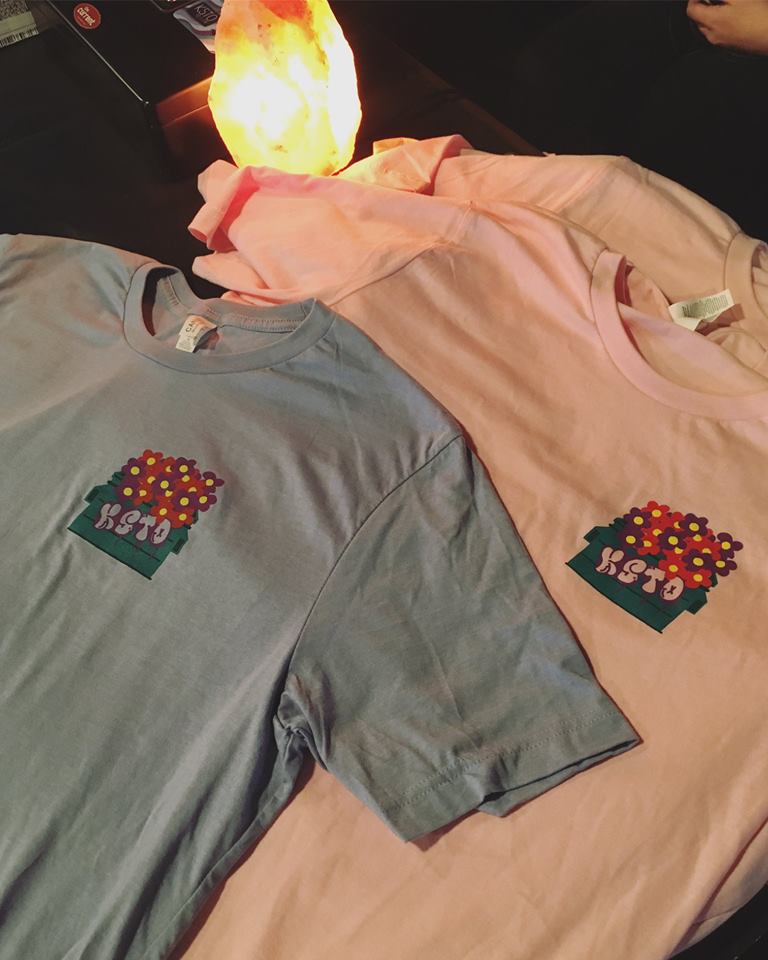 KSTO is a student-run radio station of St. Olaf College in Northfield, Minnesota. The station broadcasts over the airwaves on campus at 93.1 FM, though most of our listeners access KSTO through the online stream, which is available by clicking "Listen" in the menu above.
KSTO has been on the air in one form or another without interruption (for the most part) since 1957.  In 1965, it installed its AM Carrier Current system which involved utilizing St. Olaf's infamous steam tunnels to run wires from the station to each residence hall. At the time of its inception, KSTO served as an outlet for students to express their opinions, and its music format reflected the progressive views of the campus at the time.
To this day, KSTO offers the same opportunity to any St. Olaf student, asking only that on-air personalities adhere to the same FCC guidelines which govern every radio station in the country. Beyond that, there is no censorship or policies dictating what types of music students can play and what topics of conversation they can cover.
As St. Olaf continues to grow in numbers, KSTO continues to grow in popularity. Since 2000, KSTO has broadcast from a dedicated space on the lower level of Buntrock Commons, St. Olaf's campus center. This production suite consists of a reception room, office for managers and music directors, on air studio, and recording studio.
Meet the Staff!
Harry Edstrom
Station Manager
Harry Edstrom is a senior at St. Olaf College. This is his second year serving as KSTO's station manager. Harry studies religion and in his free time enjoys songwriting, pretending to read important books in the Cage, and casual conversation with his friendly neighborhood Jehovah's Witnesses. Harry definitely does not harbor any antagonistic feelings towards MEC.
---
Kathryn York
Programs & Operations Director
Kathryn was born and raised in the faraway land of central Massachusetts where she prides herself on living only one hour away from anything interesting or fun like Boston or the ocean or that one ski mountain halfway across the state. She's now entering her senior year at St. Olaf College to culminate her studies in Environmental Studies and Media Studies. Tune into her show Sundays at 4 to hear some funky jams and probably some songs that make her think of New Mexico.
---
Sumner Pitt
Assistant to the Station Manager
Sumner is from Boise, Idaho. He enjoys stopping at the Cage before his classes. His favorite musical artists include Lee Hazelwood, Aphex Twin, and Blondie. Find him in the Cage trying to remember his various passwords.
---
Production Studio Manager
An exciting foreign addition to the KSTO team, Josh brings a British way of doing things to the Station. His fresh new attitude will completely turn around the way that the Production studio works. KSTO will never be the same! He enjoys recording music, making radio and writing bios that make him seem cooler and more important than he really is.
---
Lindsey Bertsch
Artist Outreach
---
Emma DPR
Art Co-Director
Emma dePaulo Reid, colloquially known as DPR, is a DC gal majoring in English and Classics. Let's take a look at the reviews:
"She's ok." -Sophie Wang
"Will you to stop bothering me about that stupid quote?" -Lisa dePaulo Reid
"Very loud, still thinks it's cool to swear." -Anna "Anna" Moen
"What's this for, again?" -Emma Beahler
"Suffocating…" -Washington Post
---
Thea is a silly girl and is from Kenmore, WA. She's a senior, studies Studio Art and Norwegian, and is half of KSTO's graphic design team. In her spare time, she likes to sing opera and other stuff, draw little cartoon fuzzy guys, drink coffee, and plan outfits in her head. Listen to her show on Tuesdays from 11-12 with her colleague Emma dePaulo Reid, who is coincidentally the other half of the graphic design team.
---
Sophie Wang
Sophie, affectionately known as the school bully, is a senior studying religion and chemistry. When not working at KSTO, she's trying to study for orgo but is too distracted by people watching and browsing spotify to get any work done. Her current musical obsession is Mitski's Be the Cowboy but she is not above listening to Harvest Moon on repeat and getting too emo before class.
---
Alex Son
Webmaster
00100000 01001001 00100000 01100100 01101111 00100000 01110111 01100101 01100010 00100000 01110011 01110100 01110101 01100110 01100110 00100000 01100001 01101110 01100100 00100000 01100100 01101111 01101110 00100111 01110100 00100000 01110011 01101000 01101111 01110111 00100000 01110101 01110000 00100000 01110100 01101111 00100000 01101101 01100101 01100101 01110100 01101001 01101110 01100111 01110011 00101110 00100000
---
Luis Almanza
Gamma Gamma Phi Delta Omega Tri Beta Epsilon Alpha Lambda
---
Emma Chambers
My name is Emma, I'm a sophomore, I'm from Orlando FL, and I'm a BM Vocal Performance major. Music is my entire life and I love sharing it with people! I have a huge passion for local indie/arts scenes as well as classical/choral music. If you ever need music recommendations, I'm your gal.
---
Juliana Goldman
Social Media Co-Director
Juliana is a sophomore who studies econ and environmental studies and is a self-aware music and pun addict. She markets and does social media stuff for KSTO and has a radio show called Indie-cisive with her buddy Will. At any moment she can be found crying over the fact that Rex Orange County and Brockhampton only have explicit songs.
---
Grace Lindmark
Social Media Co-Director
Grace is a sophomore studying Economics and Environmental Science. She likes to talk through movies, check emails, sit in the quad, and drink la croix (but not in the studio). Grace is a part of both KSTO and MEC. She is 5'3 and proficient in Instagram.
---
Liz Nikcevich
DOB: 07/07/99
TOB: 13:04 PM
Sun: Cancer
Symbol: Crab
Moon: Taurus
Element: Water
Ruling Planet: Moon
Allergy: Wheat