KSTO is a student-run radio station of St. Olaf College in Northfield, Minnesota. KSTO has been on the air in one form or another without interruption (for the most part) since 1957. In 1965, it installed its AM Carrier Current system which involved utilizing St. Olaf's infamous steam tunnels to run wires from the station to each residence hall. At the time of its inception, KSTO served as an outlet for students to express their opinions, and its music format reflected the progressive views of the campus at the time.
To this day, KSTO offers the same opportunity to any St. Olaf student, asking only that on-air personalities adhere to the same FCC guidelines which govern every radio station in the country. Beyond that, there is no censorship or policies dictating what types of music students can play and what topics of conversation DJ's can cover.
As St. Olaf continues to grow in numbers, KSTO continues to grow in popularity. Since 2000, KSTO has broadcast from a dedicated space on the lower level of Buntrock Commons, St. Olaf's campus center. This production suite consists of a reception room, office for managers and music directors, on air studio, and recording studio.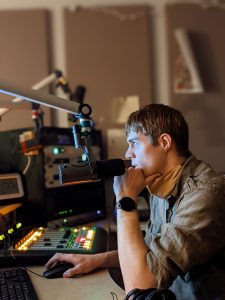 Teddy Holthaus
Co Station Manager
Teddy is KSTO's Senior Station Manager and St. Olaf's very own campus cowboy. He hosts his country and western show: Western Skies on Tuesday nights at 8. He is a German and Sociology/Anthropology major, with a concentration in International Relations.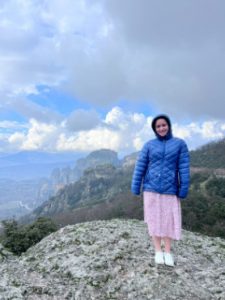 Abby Velazquez
Co Station Manager
Abby is Junior from Palmdale, California majoring in Psychology and Greek. She loves to hang out with her friends, read, and listen to music. Tune in weekly on Tuesdays from 9-10PM for Tswizzle Drizzle!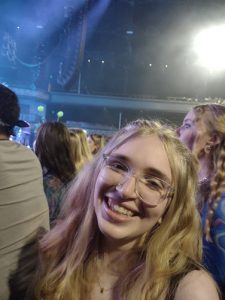 Grace Henrich
Production and Tech
Grace is a senior biology major with a concentration in film and media studies from Seattle, WA! You can find her messing up her paleoecological research, hammocking in the natural lands, and struggling to organize her spotify account. Listen to her show, Grace's Grooves, on Tuesdays @ 7pm!!!
Maroova Elkemary
Production and Tech
Maroova is a sophomore from Alexandria, Egypt majoring in computer science. She likes video games, anime, and playing the guitar. Her favorite activity is going to the beach.
Cinthia Cervantes
Web Content Manager
Cinthia is a senior from Aurora, Colorado majoring in computer science with a GSS concentration. She likes to take brisk walks, play animal crossing, and send her family tiktoks in their groupchat. Tune in on Wednesdays 8-9pm to listen to The Cynthia Show!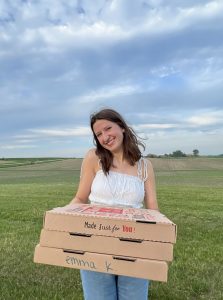 Emma Knutson
Marketing Director
Emma is a SOAN and Film and Media Studies major from Minneapolis, MN. A fun fact about her is that she photographs senior portraits and weddings! Tune in for Bert Tchotchke on Sundays @ 7 <3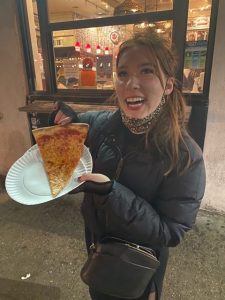 Sylvia Shutes
Artistic Director
This is Sylvia. She is in the class of 2024 and is studying studio art and education and is from Minnetonka, MN. She likes listening to fingerpick-y singer songwriter-y stuff and is missing her AirPods. Please you guys, have you seen my AirPods?