DJ & Production Studio Information: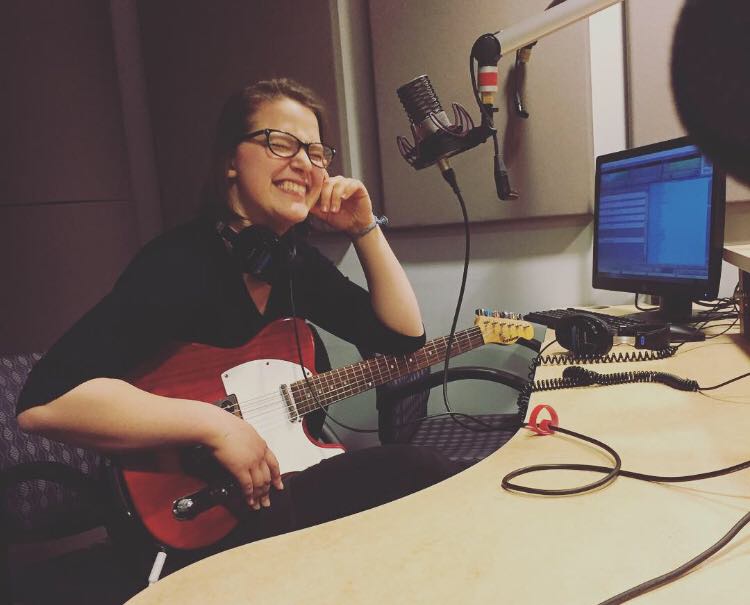 Apply to be a part of KSTO's Executive Staff Team HERE
DJ Contract
KSTO DJs are chosen from a pool of applicants at the beginning of each term (Sem. 1, Interim, and Sem. 2) and volunteer one to two hours per week at the station. Though KSTO is not regulated by the FCC, the agreement between the station and St. Olaf College is such that KSTO will abide by the primetime FCC standards regarding profanity, obscenity, indecency, harassment, and personal attacks 24 hours a day (see definitions below). The use of such language or behavior may result in the loss of a DJs radio show and all other KSTO privileges. Violation of this contract will be dealt with by station staffer St. Olaf College Administration if necessary. Decisions made by KSTO Staff about the future relationship between a DJ and the Station are final.
In addition, all rules, regulations, and policies of the College (see the St. Olaf College Code of Student Conduct) apply to KSTO, its staff, and its DJs. 
Definitions
Obscenity:
 Material lacking in serious literary, artistic, political, or scientific value that the average KSTO listener, applying contemporary community standards, would find offensive, or material which depicts or describes in patently offensive way, sexual conduct.
Profanity: 
Words deemed profane by contemporary community standards including language appearing to be an indictment of divine vengeance or implying divine condemnation.
Indecency:
 Language that describes in terms patently offensive as measure by contemporary community standards for the broadcast medium, sexual or excretory activities and organs.
Personal Attack:
 Programming lacking serious literary, artistic, political, or scientific value that attacks the honesty, character, integrity, or like personal qualities of a person or group.
Harassment:
 Language or content that violates the College's sexual harassment or other harassment policies.
By entering the Station you are agreeing to these policies as well as any policies given in either spoken or written word by members of the KSTO Staff either at the beginning of a term or throughout a term. 
Album Review Guidelines
Open Positions
Technical Director
Tech Directors will be responsible for overseeing the technical needs of the On-Air studio and Production Suite.
The Tech Directors will host Production Suite training sessions for DJs who wish to pre-record programs or other radio content.
Tech Directors will have one office hour per week to sort and prepare KSTO tech, meet with DJs, or other station related tasks.
DJ/Radio Host
DJ's will host a one-hour radio show once a week in the KSTO on-air studio.
DJ's will meet content expectations and obey all studio protocol.
DJ's will attend their scheduled show time with a high degree of frequency and with minimal cancellations or no-shows.
DJ Applications Will Open At the Start of Each Term (Fall, Interim and Spring) And Will Close One Week Later
Production Studio Contract
All equipment and facilities in the production studio are to be used in a proper and careful manner as outlined by KSTO staff members during training. All rules and regulations of KSTO are to be followed inside of the production studio. The production studio shall not be used for any purposes which are in violation with the St. Olaf Code of Conduct. 

No food or beverages are allowed in the production studio at any time – NO EXCEPTIONS. Water may be permitted if it is kept in a container with a lid and stored on the floor.

When using the production studio monitors, keep playback levels at 85db or below in order to practice safe and critical listening. Be aware when the on-air studio next door is in use. High noise levels coming from the production studio easily bleed into the on-air host mics when they are live.

Users are to sign up for hourly studio slots on the production studio weekly schedule sheet which will be shared via google sheets after training is completed. No more than two consecutive hour slots may be reserved at a time. Slots must be booked at least one hour in advance to secure the space. If there are unbooked studio hours, slots may be extended and/or walk-ins may be permitted.

If you would like technical assistance during your session with equipment or software, please contact the Assistant Station Manager at pitt1@stolaf.edu with your request with at least 48 hours notice.

In the event that any equipment is damaged or not functioning properly, contact the Assistant Station Manager immediately at

pitt1@stolaf.edu.

Non-compliance with any part of this agreement may result in disciplinary action and/or suspension of production studio access. KSTO Staff and Broadcast Media reserve the right to suspend studio access at any time.
By entering the Production Studio you are agreeing to the above policies as well as any policies given in either spoken or written word by members of the KSTO Staff either at the beginning of a term or throughout a term.
Interested in gaining access to KSTO's Production Studio? Email the Production Studio Director at pitt1@stolaf.edu